HART summer edition
︎ editorial design + image editing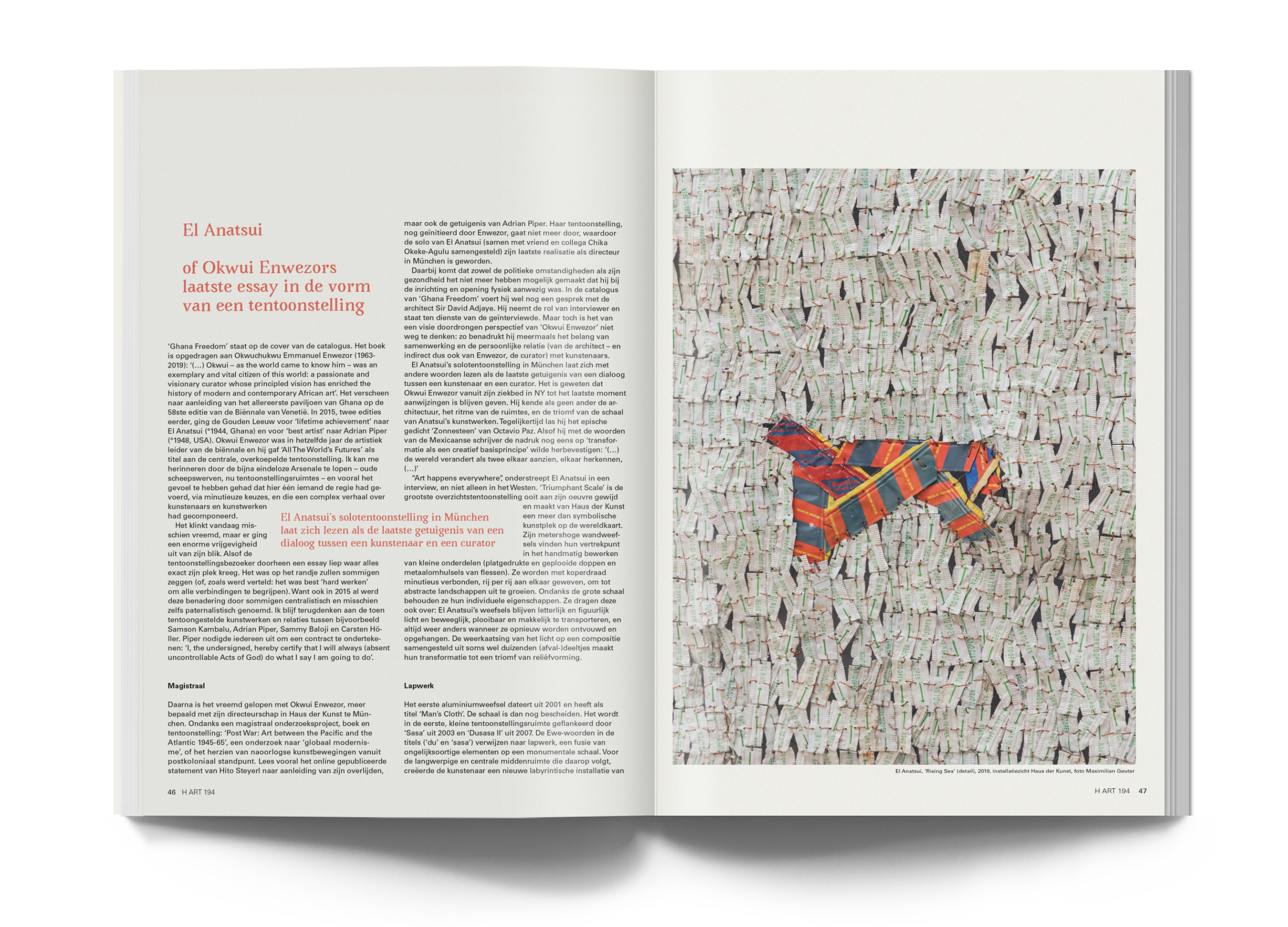 HART is an influential Belgian art magazine which has had the same layout for some 13 years. The tabloid format gives the magazine a newspaper feel, with pages that featured densely set text in Univers.

The editors of HART assigned me to design a special summer edition, with the idea that it should be a handier edition, one that you could drop in your bag and read at the beach.

This special edition should also resonate a summer allure, but at the same time give the HART readers the feeling they were still reading their trusty magazine.

I kept most of the original typography, typeface, hierarchy, subtitles and author names, for the main text. This move ensured that I could maintain familiarity and thus not lose sight of the original character of the magazine.
I handpicked one single colour for the layout: coral. This specific tone featured in the artwork of Otobong Nkanga, the artist whose work starred on the cover, and the coral tint gave the layout a subtle warm summer sheen.

For the titles, highlights and quotes, I introduced a new typeface with truckloads of character. This quirky curveless font really contrasts with the text in Univers and gives the typography a fresh, unexpected look.

The spreads were divided into a 4-6 column grid, and by alternating with lots of white space, the text had room to breathe.

As the cherry on this summer cake, I selected images which would contribute to the atmosphere of the layout. These images often boldly covered the whole page.