Berthe van Regemorter
︎ book design + print production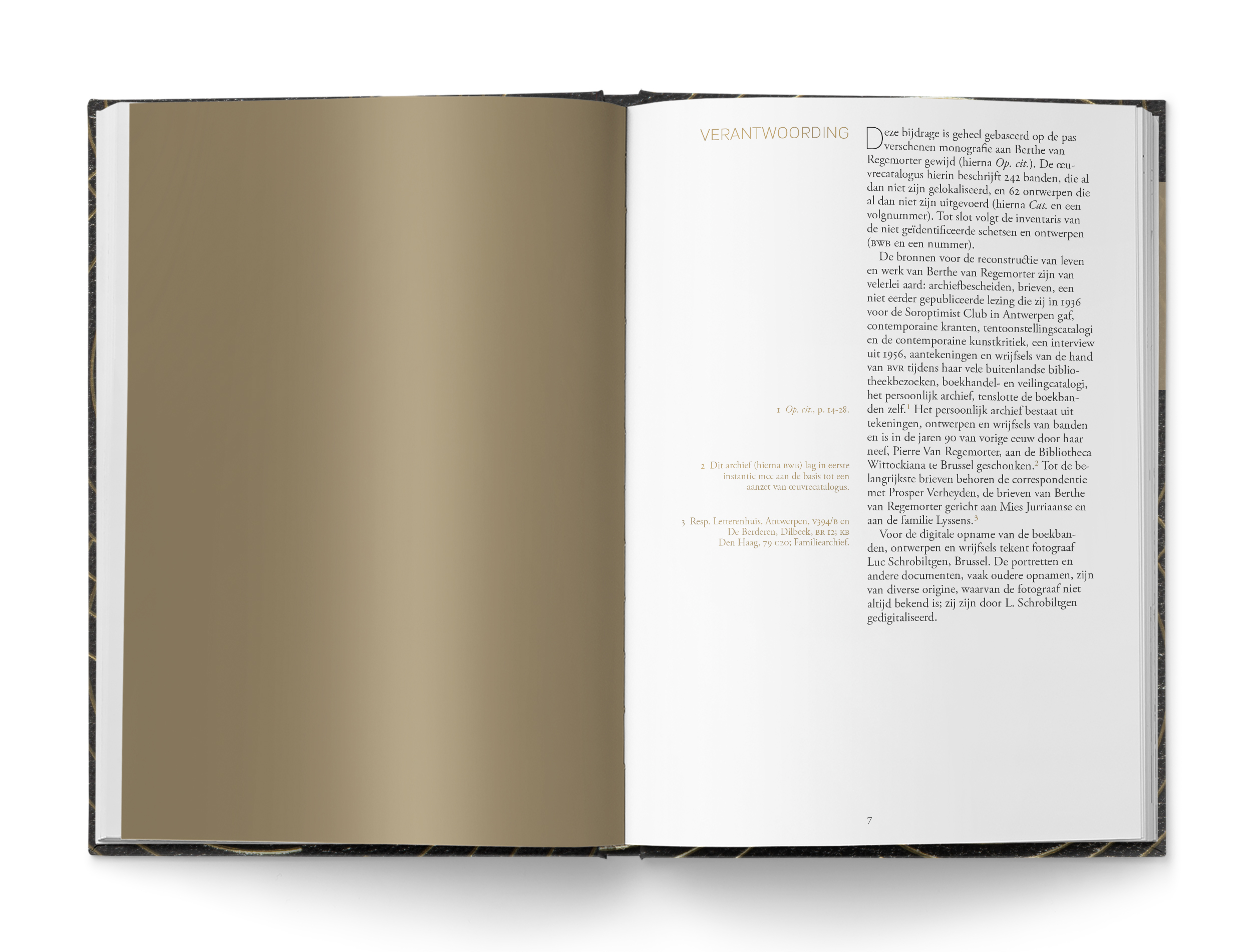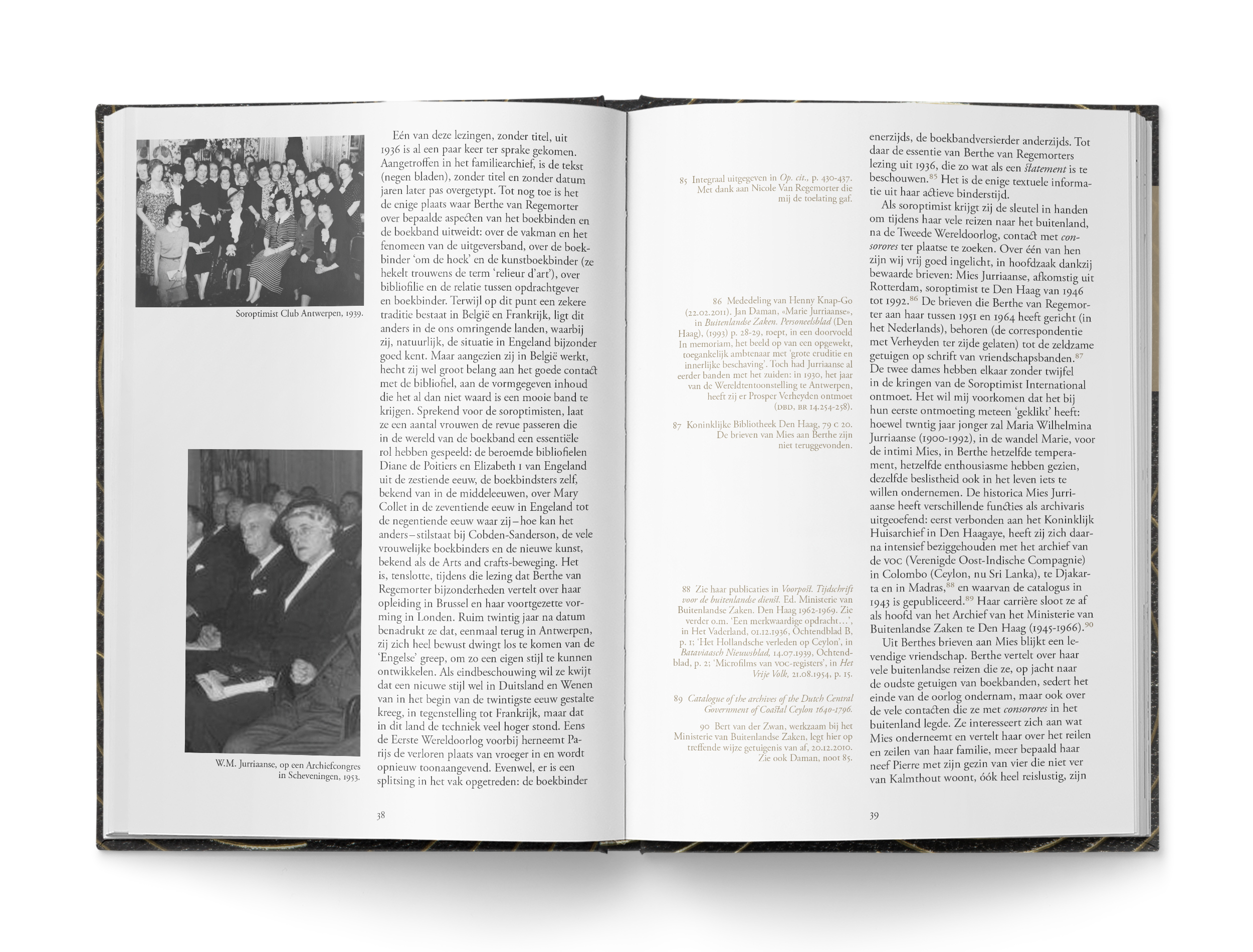 "A life in service of the book" is the title of the biography devoted to Belgian bookbinder Berthe van Regemorter. This book needed classy allure, which I created by means of the typography and a distinct usage of colour.

The 2-column design formed a solution to accommodate the richness of images, and by setting the corresponding notes and digits in a bronze colour, the whole became easier to navigate, and the reading process was facilitated.

The main section of the biography is printed in the black and bronze duo of pantone colours, which made the printing affordable and gave us the freedom to go for a metallic hue, an option that would have been unavailable in standard 4-colour print.

Full-colour plates of van Regemorter's designs are brought together in a separate dedicated section at the end of the book.

The cover is a detail photo of one of Berthe's guilded leather bindings.